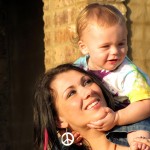 So you want to know what medical insurance costs or you'd like to enroll in a plan.
If you're the type that likes to figure it out on your own, you can click this link to get a quote started.  At any point in time, we can jump in and help you out.
If you want to start with the assistance of a broker, you can reach us by phone, email or by using the chat box in the lower right hand corner of the screen.
In the meantime, some questions that you want to think about are:
Am I looking to protect myself in the case of an emergency or do I want a plan that keeps costs down when I use it?
If you want to keep your current doctor, which insurance companies do they contract with as either an HMO or PPO provider?
Do you want one doctor to manage your care?  Or do you want the freedom to see participating doctors and providers with greater flexibility?
Let ABIS Insurance Solutions help you find the perfect fit today!
To have a full medical insurance analysis completed, check the calendar to see upcoming ABIS broker availability
October 2019

| MMonday | TTuesday | WWednesday | TThursday | FFriday |
| --- | --- | --- | --- | --- |
| 30September 30, 2019 | 1October 1, 2019 | 2October 2, 2019 | 3October 3, 2019 | 4October 4, 2019 |
| 7October 7, 2019 | 8October 8, 2019 | 9October 9, 2019 | 10October 10, 2019 | 11October 11, 2019 |
| 14October 14, 2019 | 15October 15, 2019 | 16October 16, 2019 | 17October 17, 2019 | 18October 18, 2019 |
| 21October 21, 2019 | 22October 22, 2019 | 23October 23, 2019 | 24October 24, 2019 | 25October 25, 2019 |
| 28October 28, 2019 | 29October 29, 2019 | 30October 30, 2019 | 31October 31, 2019 | 1November 1, 2019 |